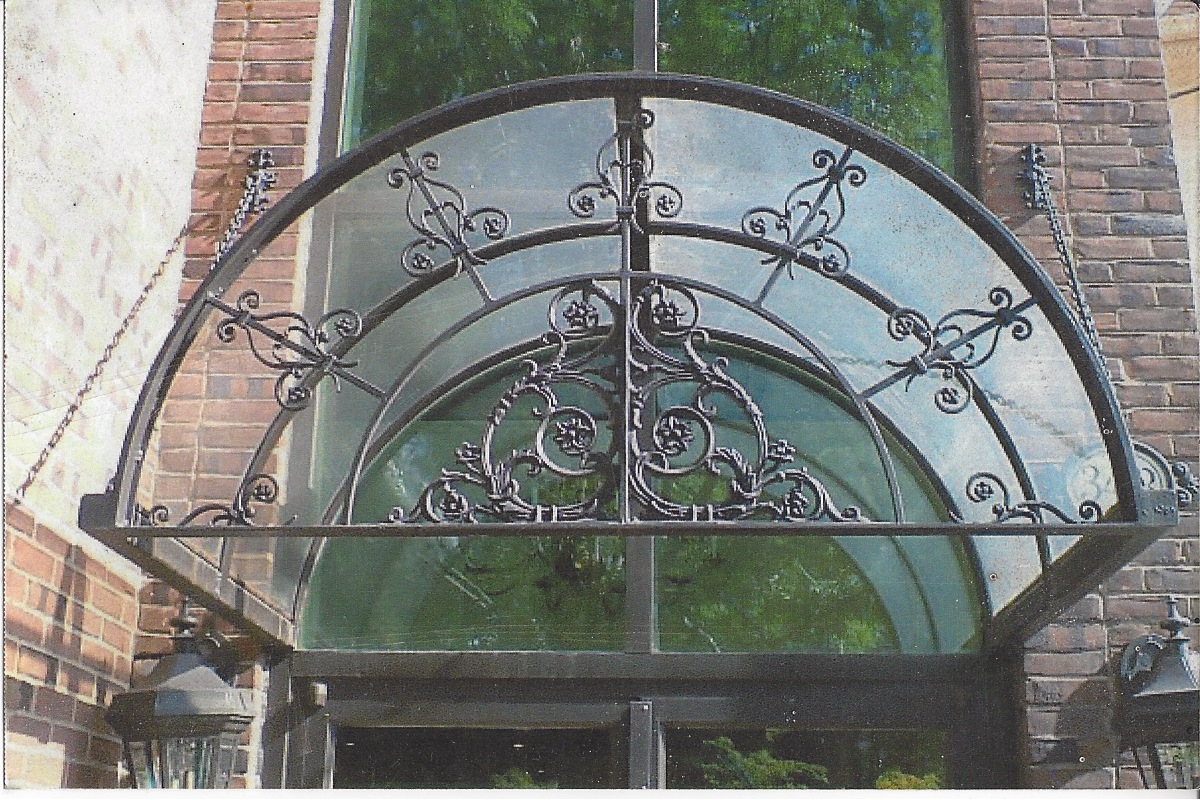 Tired of rain having unrestricted access to your front porch? Looking for a way to boost the curb appeal of your home? Both of these conundrums have the same solution! You should consider investing in crafted iron canopies from Pro Weld.

Block Rain

Buying a crafted iron canopy can do a lot of things for your house, but the most functional change is that it blocks rain from the entryway. Rain has a tendency to get the entirety of a front porch wet if it isn't covered already. This can be really frustrating for a number of reasons.

For one thing, you can't put out a welcome mat without it getting soaking wet. No one likes stepping on a soggy mat and it makes more water get tracked in than if there was no mat at all.
Another thing is, if you need to open the door while it's raining, rain can easily get inside and get your floor wet. No one likes having a wet floor.
Anyone who comes up to the door to knock will have to stand in the rain if there's no canopy. If this is someone who you need to talk to briefly but aren't prepared to invite in, it's nice to have somewhere they can stand where it's dry.
The same goes for you. If you have to stop and unlock your door, it's easiest to do that when you're not getting soaked from the rain.
And, last but not least, having a dry spot by your door is a great idea if you ever receive packages. Because packages are often left by the front door, ensuring they don't get damaged from rain is important. Too often, packages will get soaked by rain before the homeowner finds that one has even been left.
Boost Curb Appeal and Resale Value

While there are many kinds of coverings you can put up over your porch, a crafted iron canopy has most of them beat for a number of reasons. Those reasons are only just starting with curb appeal and resale value.

Crafted iron canopies can be incredibly ornate and will usually add a great deal of curb appeal to a home. This is especially true if your home is made of stone. Brick and stone buildings look fantastic when paired with wrought or cast iron. The dark metal really accentuates the rich tones in bricks and add a sense of artistry to an already-beautiful building.

And, in part due to the boost in curb appeal, your home's resale value goes up as well. People love crafted metal goods. An addition of a crafted iron canopy can make a home worth the extra money to purchase.

Customize Your Order

The best part about ordering your crafted iron canopy from Pro Weld is that you can customize your order. If you have preferences for exactly how your canopy should look, you can request those preferences. Not only that, you can also order railings for your front stairway that match your crafted iron canopy.

If you have any questions, give us a call at Pro Weld and we'll be more than happy to explain the ordering process.