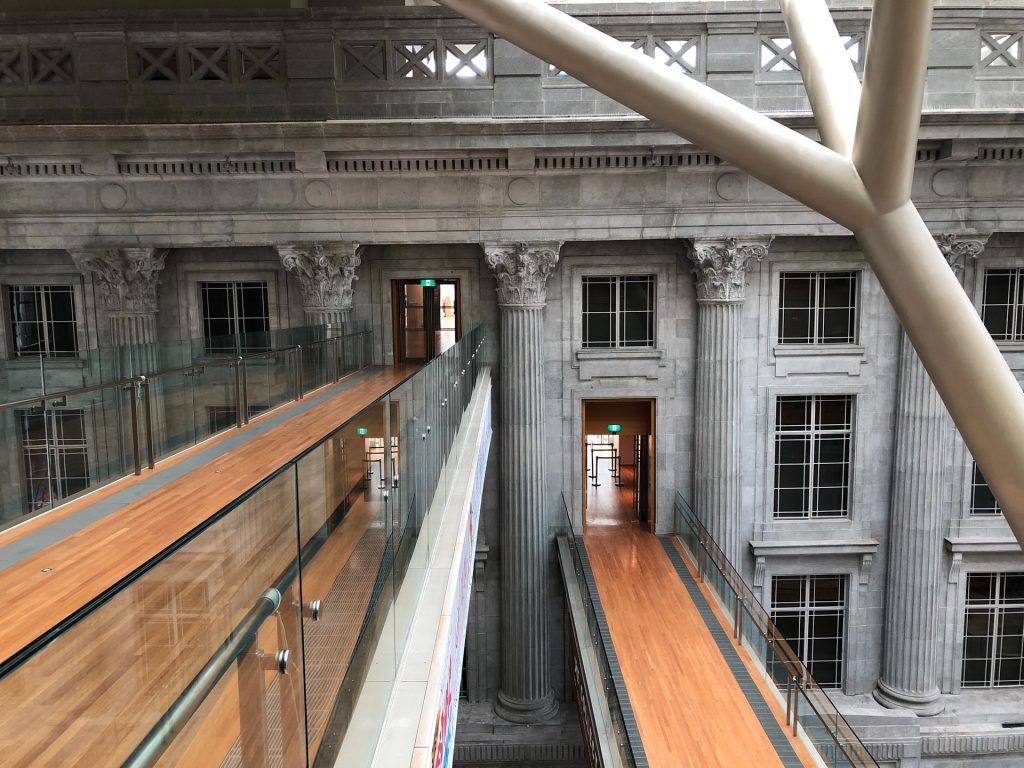 If you're a fan of glass railings, you'll be a fan of Infinity glass shelving. Infinity glass shelving allows you to install glass shelves on topless glass railings. While these are made especially for Infinity railings, they're suitable to improve any topless glass railings. At Pro Weld, we specialize in metal and glass. While we primarily make railings, we also provide accessories. That's why we want to talk about these glass shelf brackets for Infinity glass shelving and how they can improve your glass railings.
Versatile Glass Shelf Brackets
The glass shelf brackets that we make here at Pro Weld were designed to allow glass shelves to be attached to Infinity glass railings. However, these brackets are versatile and can be installed on any glass railings of the appropriate size. 
These attractive, glass shelf brackets are sleek and won't detract from the clean and open appearance of glass railings. They're made to hook over the top edge of glass railings, without the need for drilling or unattractive adhesives. The base of the brackets are home to two parallel pieces of metal that are perfectly sized to hold glass shelving. However, other shelving materials may be inserted into the brackets, so long as they're the right thickness. This allows you the opportunity to customize your glass shelving in any way you see fit.
Glass Railing Decorations
Applying glass shelving to glass railings with these Infinity glass shelf brackets opens the door to many possibilities. One of the most common uses for glass shelving on railings is providing a spot for decor. If you have a loft, for example, that's lined with glass railings, you can use them as a showcase. Looking up at your loft, how great would it be to see a beautiful vase of flowers or a statuette sitting right at the center of your glass railings. 
With Infinity glass shelving, there's no need to put a full piece of furniture behind the railings when the need to decorate strikes. After all, a wooden stand or table would be visible through the glass railings, taking away most of the beauty added by the decor.
Outside-the-Box Uses
There's more to Infinity glass shelving's glass shelf brackets than just flower placement. Here are two other strategic and creative uses for them.
Provide a side table for outdoor decks and balconies. Do you have glass railings on your outdoor sitting area? You can save on space by using glass shelving instead of a side table. This is especially useful for small balconies without a lot of space for furniture. Simply set your drink on the glass shelf attached to your railing.
Attach non-shelving items to glass railings. Want to extend a garland across your glass railings? Attach our glass shelf brackets to either side of your glass railings and use them as attachments. Without bars, glass railings don't offer easy solutions for attaching décor like this. Something like garland can be stretched across 4-6 spread-out brackets to decorate glass railings during holidays or any other time of year. The brackets can be easily lifted and removed from the railings when not in use, ensuring a clean appearance at all times.