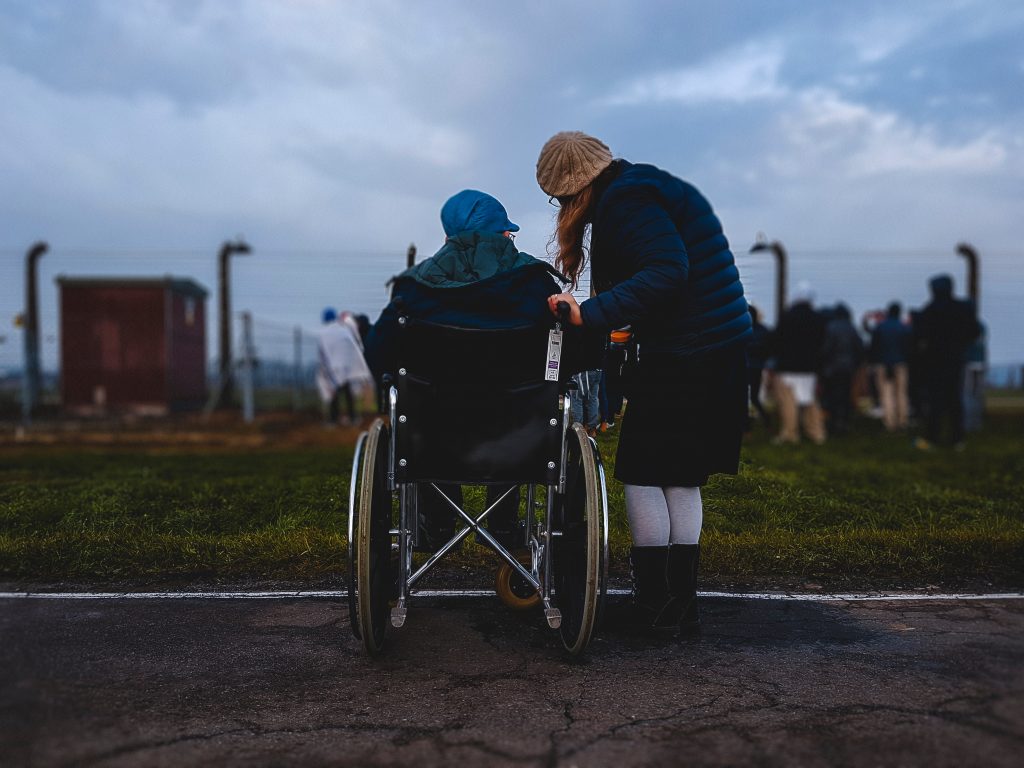 Accessibility for the disabled is something that flies under many people's radar. And, while there are laws in place to ensure publicly accessible buildings meet accessibility standards, there are simply so many people who violate them that it's a struggle for those laws to be enforced. But, if we take laws out of the equation, what it really comes down to is allowing people with mobility impairments to access your shop or office. One of the most important parts of building accessibility is railings. Let's take a moment to look at the relationship between railings and accessibility.
Railings and Accessibility
Railings are an incredibly important part of building accessibility. They:
Line ramps and ensure wheelchairs and their users don't end up over the side of a ramp. Tripping up the stairs is one thing when you can walk. When you're on a set of wheels, going in an unexpected direction is a much higher risk.
Provide a grip for people with muscle and/or joint conditions to climb stairs safely.
Vastly lower the chance of someone's fall becoming deadly by guarding the edges of any height that could cause injury.
If you're not well-versed in accessibility, you may not realize that some railings are more accessible than others. What is it, exactly, that makes a railing accessible or not?
Easy to Grip
The first sign of an accessible railing is one that is easy to grab. For example, stainless steel railings with wide, round bars are a great choice. These railings provide an easy grip for hands that may struggle or be pained by smaller or more squared bars.
Some examples of railings that are less ideal for gripping are glass and iron railings. Both of these choices look fantastic, but are made more for emergency safety and appearance than for grip functionality. The narrow edges of these railings make them uncomfortable to hold and lean on. Glass railings, being made with a glass pane, are not able to be grabbed and held on to unless they are paired with a mounted bar on the inner side.
Placement
The placement of railings has a large impact on their accessibility. If you have accessible railings all throughout your building, but not on the stairs to the door, disaster can strike before people even get inside.
Stairways
As a general rule, all stairways should have railings on both sides. This provides safety, ensuring no one falls and gets injured. These aren't just accessible railings, they're also safety railings. Even young, abled people are able to trip up the stairs or be bumped by someone else and end up falling.
However, to add to accessibility, you should also include a railing up the middle of any stairways that are more than 5 feet wide. This allows people with difficulty traversing stairs to hold on to railings at both sides. It also ensures a grip, should the stairway be crowded or high-traffic. Then, even those forced to travel more toward the middle of the stairway will have something to hold on to.
Ramps
If your building doesn't have any wheelchair accessibility ramps, you absolutely must rethink your building design. The entry should always be accessible for wheelchairs. In addition to ramps, ramp railings are also a must-have. Railings that line wheelchair ramps do two things:
They provide a grip for wheelchair users and non-wheelchair users alike. Non-wheelchair users with disabilities may use ramps because they are safer for them than stairs. They need the stability of a railing to grip while walking up the ramp. This is true even for abled people using the ramp.
They provide a safety net for anyone traversing the ramp. Just as with stairs, ensuring no one falls from a ramp is important.
Order from Pro Weld
If you're in the market for accessible railings, Pro Weld is the #1 provider in Toronto. Give us a call if you have questions about what and how to order. We look forward to hearing from you!