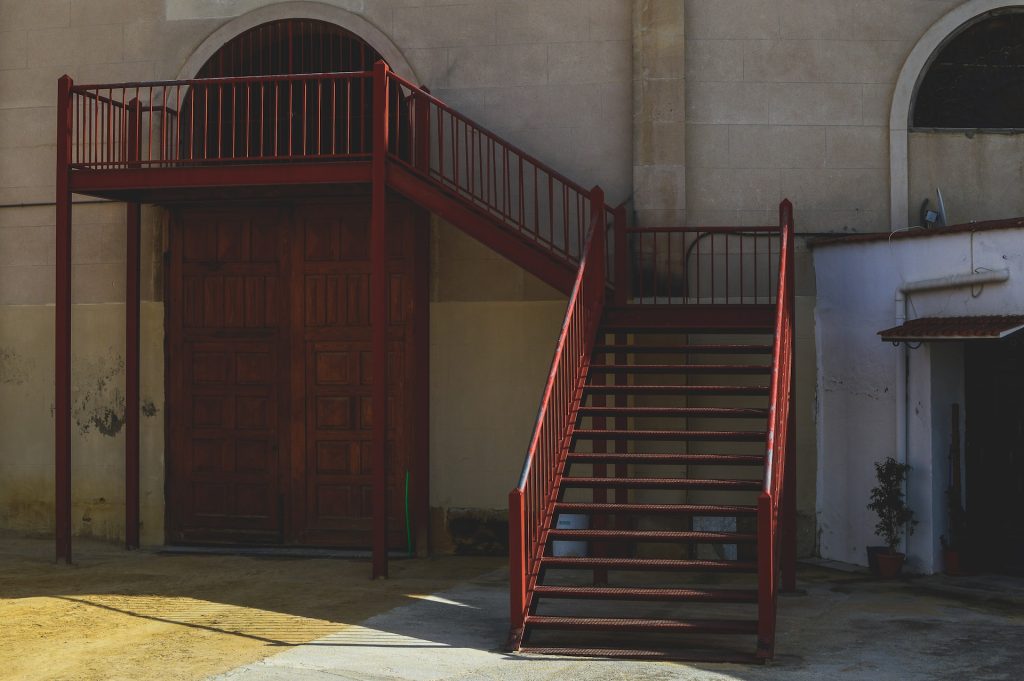 Factories and industrial spaces have a lot of unique design requirements. One thing that they can't do without is metal stairways. There are a lot of reasons why metal stairways are the best choice for factories. All of those reasons are catered to with the beautiful iron and steel stairs made by Pro Weld.
Why Metal Stairways for Factories?
The reasons why metal stairways are the best choice for factories are endless. However, we can offer you the most important ones.
Metal Is Durable
When working with heavy machinery, carrying heavy materials, and taking on the day to day back and forth of employees, having a durable stairway is a must. Relying on metal, in this case, is an obvious solution. You aren't going to get the same results from wood. And, while cement may seem like great alternative, it comes with a lot of downsides. One of those downsides is that the stairs will begin to warp as the cement is worn down. Other downsides relate to the following points.
Metal Allows Air and Light Flow
When working in an enclosed space where machine fumes may be present, having good airflow is important. Most of the fumes of a factory will be ventilated directly outside. However, certain smells and fumes will remain indoors. After all, why else would a factory smell the way it does? Metal, grated stairways are ideal for factories because they allow air through them, as well as light.
Metal Is Nonslip
In a factory or industrial building, having safe stairs is absolutely paramount. Metal stairways can be designed with grated stairs. These provide a nonslip surface that shoes can grip to. Additionally, any liquid or dirt that spills on them will drop through to the floor below. There, it's easy to sweep or wipe up without risking the safety of employees.
Types of Metal Stairways
Stairways come in all kinds of shapes and sizes. Pro Weld doesn't just offer a one-size fits all solution. We offer many types of metal stairways.
Straight, stainless steel stairways are great for easy maintenance, since they're easy to clean and don't rely on coating to prevent rust. These stairways are also very material safe, which makes them a great choice for any factory or industrial site that uses chemicals regularly.
However, if you're looking for something darker or more compact, an iron, spiral staircase is also a great choice. This type of stairway is ideal for spaces where carrying goods isn't necessary. Consider using a spiral staircase between factory levels and an employee lounge or office space.
Custom Metal Stairways for Factories
There's more to a stairway than just performance. Appearance, size, and material also matter. No matter what kind of metal stairways you're after, Pro Weld can provide them. In fact, we can provide them exactly to your safety-conscious specifications.
If you're interested in custom ordering metal stairways for your factory or other industrial building, call us today. We would love to set up a consultation and discuss exactly what kind of stairways you're looking for. When you contact us, we can give you a quote and estimate the speed of production. That makes your job a lot easier.