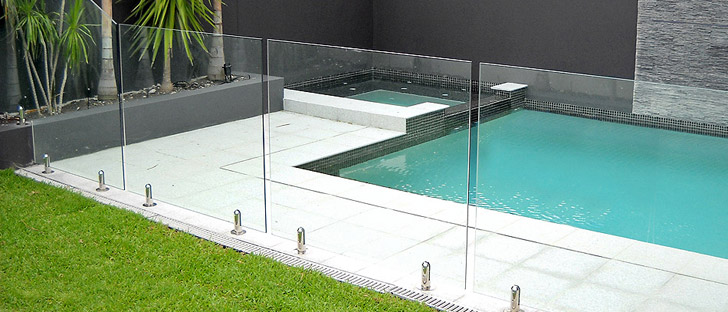 There are a lot of different railing types available on the market these days. From different designs to different materials, it can be hard to figure out exactly what it is that you need for your home or business. That's why Pro Weld is here to draw light to something unique: glass railings.

What are Glass Railings?

Glass railings are a type of railing made of glass panels. These panels are incredibly strong, making them safe and unlikely to break, should something collide with them. Their durability means they're a safe and elegant installation for businesses and homes alike.

For Families

If you have small children in your home, glass railings are actually safer and more convenient than their metal alternatives. Children have a tendency to try putting parts of themselves into the gaps of metal railings. If not themselves, then their toys are bound to get pushed through the spaces only to fall to the floor below. This poses a hazard for people on the lower floor. Choosing glass keeps this kind of thing from happening. With no spaces, there's no risk of an arm getting stuck or someone getting hurt from projectiles.

Outdoors

Glass railings are fantastic for outdoor installations. Because glass is water resistant, rain won't damage these railings over time. That makes them ideal for lining accessible rooftops, balconies, and even pool areas.

Preserve Your View

Arguably the best part about glass railings is that they're transparent! That means that, unlike metal railings, they won't spoil your great view. Want to lounge on the roof and still enjoy your view of the city skyline? Want to protect people on the patio from splashed pool water while still being able to chat? How about being able to look down at your first floor from a loft? You can do all of these things with glass railings.

Design Benefits

The cool thing about glass railings is that, while carrying all of these cool features, they still fit into most designs! Any more contemporary design will carry these railings perfectly. The sleek and unobtrusive appeal of glass will fit right in with any kind of color palette or layout. Glass won't clash with your decor. You can put these railings virtually anywhere without them detracting from the existing design.

Flexibility

The other neat design feature you gain from using glass railings is that you can put them nearly anywhere. Both outdoor and indoor applications are fantastic. They're hardy enough to withstand the weather and elegant enough not to look out of place in a modern home. The possibilities are endless.

If you'd like to inquire about our glass railings or any other products we offer, give us a call at Pro Weld. We're more than happy to answer your questions and help you place your order.