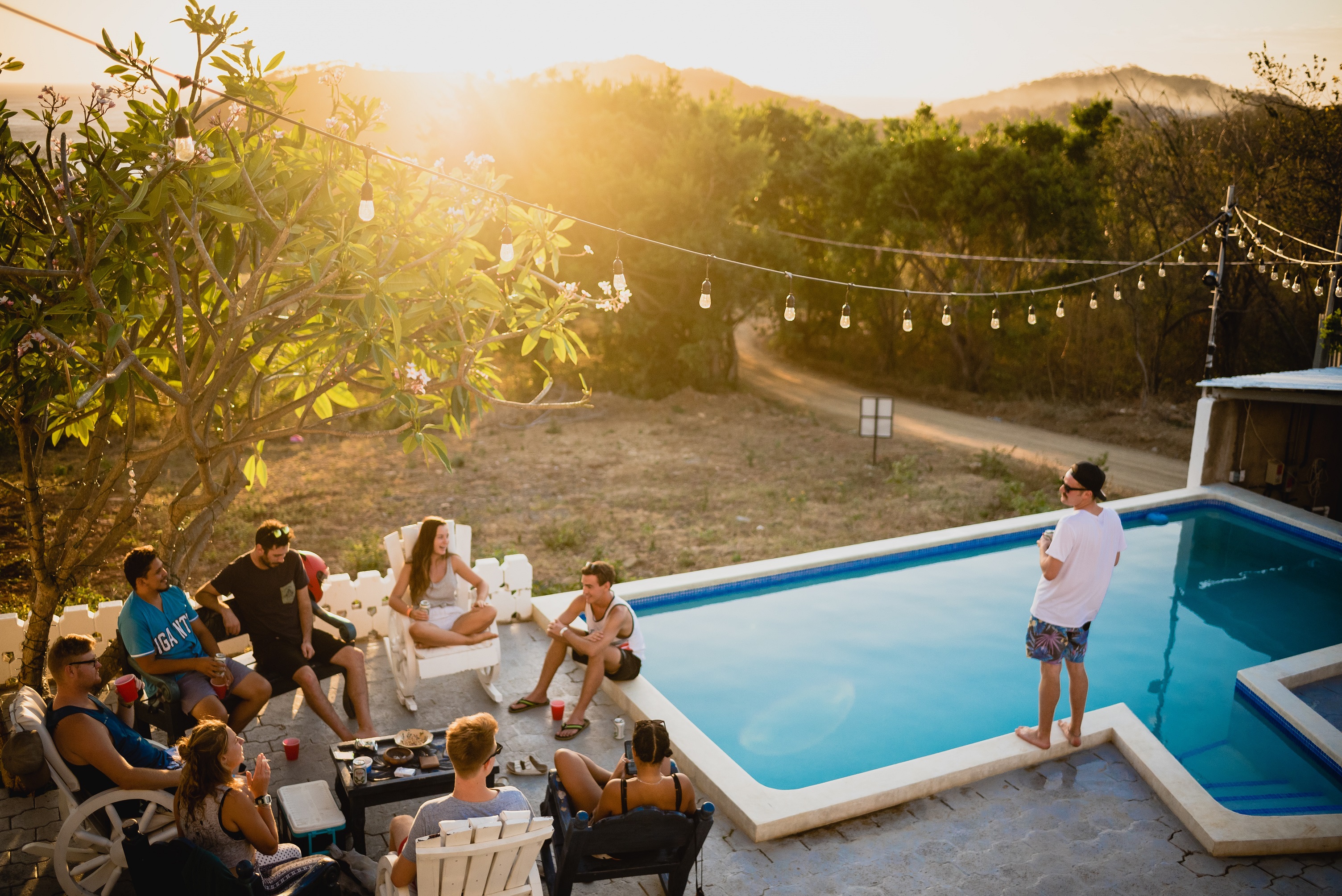 If you've got children and are looking into having a pool installed – or vice versa – you might want some tips on safety. Pro Weld is a company of the leading experts on railings in Toronto. That means we know a thing or two about safety. We're here today to tell you how you can benefit from glass railings around your pool. Let's see how you can make your pool family friendly with glass railings.

Safety First

The first benefit to surrounding your pool area with glass railings is, of course, safety. Glass railings are a great way to keep smaller children out of the pool area without obstructing their view. This allows them to watch over older siblings or parents without getting close enough to fall in.

Splash Guard

If your kids are old enough to play in the pool with some supervision, this next perk is for you. Adults who want to lounge nearby at a table or in a lounge chair can keep dry with glass railings. Because these railings are made of glass panels, water splashing out of the pool is no longer a threat to your dry clothes or sun-warmed skin.

Not only do these glass panels keep you dry, they also keep your things dry. If you want to bring electronics, books, or snacks out by the pool with you, you don't want them to get wet. Glass railings will protect your belongings from pool water and still allow you to enjoy the view.

Regular Railings

Glass railings aren't just good for enclosing the pool and blocking out water. If you have a porch or terrace on a higher level of ground, you can use glass railings as regular railings. Keep people safe from getting hurt by lining the edge of your higher lounge area with glass railings. Glass railings will allow you to see down to the pool, even from up in the lounge. Lining the stairs with these rails will also minimize the risk of someone slipping while they're wet with pool water.

Durability

Aren't glass railings dangerous to have around a pool in case someone slips and falls into them? The short answer is no. Our glass railings are durable and built to withstand impact from this sort of thing. Glass railings wouldn't do anymore harm to your child than a regular railing or fence would, should they fall into them.

Appearance

Outside of all of the safety and convenience features of glass railings, they also just look fantastic. Your pool area is going to look great with some of these sleek railings lining it. Not to mention, you can pick exactly what kind of glass railings you want. These aren't just one-size-fits-all. You can get your glass railings with full framing, partial framing, or none at all.

If you have any questions about our products here at Pro Weld, give us a call and we'll be happy to help.