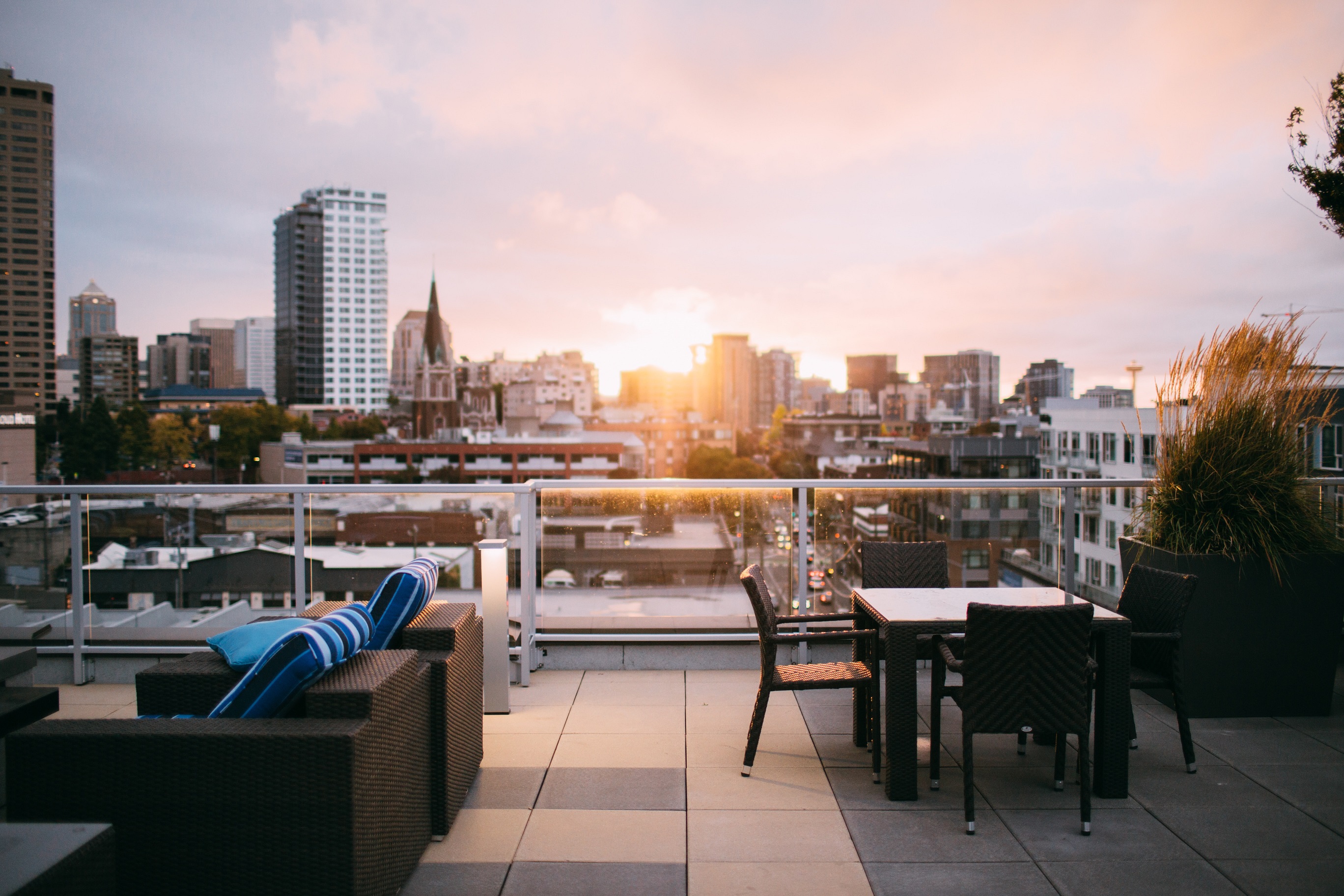 If you've got a house with a rooftop terrace, you surely want to outfit it with things that will allow you to enjoy it to the fullest. One thing that can easily ruin the experience of a rooftop terrace is a badly chosen railing. Check out how Pro Weld can make your rooftop terrace the place to be!

What's the View?

The first thing you need to take into consideration when picking a railing for a rooftop terrace is what kind of view you're dealing with. Surprisingly, the view from your roof has a huge impact on the best railing choice.

A city view or something coastal does best with better visibility. You can achieve the maximum visibility with a glass railing. This type of railing makes use of glass panels. You can get these with metal framework or without. The glass allows you to see your surroundings even while lounging. No need to let metal bars get in the way of you enjoying your surroundings.
A nature view, especially when living somewhere with a lot of trees, needs less visibility. Your railing won't be covering anything you couldn't see above the bars anyway. Not to mention, getting glass railings for an area filled with trees could pose a problem. That's because this could lead to leaves sticking to the glass and the glass railings are more likely to get dirty and need regular cleaning. Iron railings will look fantastic in this environment, however. The dark of the iron railings will fit in well with the rich and earthy tones of nature.
Picking Glass

If you decide to opt for a glass railing, you should know what your options are. Not all glass railings are created equal. Here are some different types:

There are full-framed glass railings. These railings are made up of a full metal frame with glass panels fitted into each section. These are great for areas with a lot of traffic like stairways, but may not be suitable for a terrace. It's also a matter of visual preference.
Some glass railings have metal dividing posts. These posts are where the glass panels are secured. While these involved more metal, these actually involve less separate anchors than a frameless railing.
Frameless glass railings are secured with anchoring points. These usually have small pieces of metal holding each glass panel together at the top and some kind of anchoring point at the base. While these minimize the bulk of the metal used, they also aren't necessarily as sleek looking as glass railings with the dividing posts.
Picking Metal

Metal railings come in all kinds of designs. Plus, you can choose which kind of metal suits you. We've got our black wrought and cast-iron as well as stainless steel. Check out our gallery to see the variety we have. You won't be disappointed.

Give us a call at Pro Weld if you have questions about our products or would like to discuss a potential order.