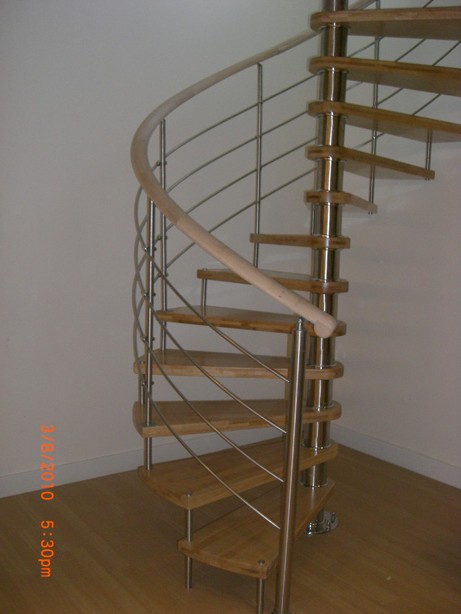 If you need a new staircase in your modern home, you might be wondering what the perfect addition would look like. For some people, knowing exactly what kind of staircase they're looking for is easy. For others, it takes some creative suggestion. That's what Pro Weld is here for today. We want to make your search for a new staircase easy, and that starts with knowing what you're searching for. Let's get started!

Contemporary Vs. Modern

To start off, we have to clear up some confusion. Many people get the terms contemporary and modern mixed up quite often. To ensure we're all on the same page, we want to make sure you're using these words right.

A lot of people use the word modern as a way of referring to the most recent design trends. However, modern design is not recent. The confusion comes from the name of the design style itself. The term "modern" does mean recent, or up-to-date. However, the type of interior design – modern design – was named "modern" in the mid 20th century. It was a modern design at the time, but it is no longer modern despite still being named as such.

If you're looking for designs that fit the most recent design trends, you're probably looking for contemporary. Contemporary design is what you see frequently that has a lot of light and dark contrast colors. Black, white, and silver are common in contemporary design. There's often a lot of metal involved, paired with cold-toned fabrics.

Modern Glass

A type of staircase that definitely fits in with modern design are those with glass railings. The truth is, glass railings go well with both modern and contemporary. Glass fits well with contemporary because it has no warmth from wood tones and it allows a lot of light flow. However, glass fits in with modern design for different reasons. With modern design, glass actually fits in because it contrasts with wood tones.

Modern design is always looking for contrasts. That can mean using a warm, orange upholstery on one chair while choosing a bold blue for another. That can mean using a pale, white carpet and accenting it with a striking, saturated area rug. In this same way, combining saturated wood tones with the crystal clear expanse of glass works well with modern.

Spirals

Modern design experiments a lot with shape contrasts as well as color contrasts. You can see this by looking up mid-century modern design photos online. There is a wonderful contrast between angles and curves. Modern design does, however, tend to put a little more focus on curves. That's why we think a spiral staircase would fit well in a modern home. Saturated, wooden stairs with some simplistic iron railings would look great in the corner of a modern room.

If you have any questions about the kind of railings we have to offer at Pro Weld, give us a call. Our friendly staff always looks forward to answering your questions.