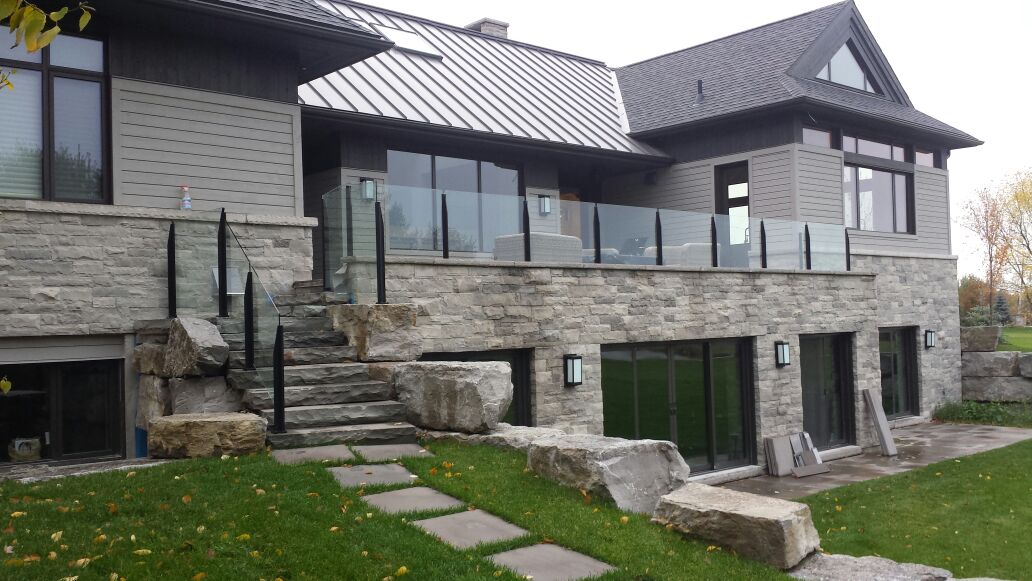 Are you looking for a railing system that looks great, is easy to install, and can be installed however you like? Innovative Aluminum is exactly what you need. Not sure what Innovative Aluminum is all about? Pro Weld is here today to tell you exactly what it is and why it's the perfect solution to your railing needs.

What is Innovative Aluminum?

Innovative Aluminum is a truly fantastic product. It's a component-based railing system that allows customers to install a railing however they want. You can choose how you want your railings to look, whether you want glass or picket, where you want them to go, and how you want them mounted. You can do all of this with high quality components. Plus, all Innovative Aluminum comes with a 20-year warranty. You know we sell quality when we're happy to guarantee its longevity.

Unique Design

On of the most incredible things about Innovative Aluminum is that you can make your railing system completely unique. Pick exactly which features in a railing system that you like together and place them how you want to. No one will have the exact kind of railing system you have if you don't want them to. You can feel free to try something completely new, that you've never seen before. Our component-based assembly allows the utmost individuality with railing systems.

Attuned to Your Property

It can be hard to find railings that look just right for your property. If one railing system looks how you want, it may be limited in how it can be mounted. If one is the right design, it might not be made of the material you're after.

Innovative Aluminum allows you to find a design that looks right for your home and property. Don't settle for railings you aren't passionate about. Get what's right for you and feel good about how your home looks.

Contemporary Appeal

While many people have exactly the railing design that they want in mind, others are looking for something that fits an aesthetic. If you're trying to find a railing system that belongs with a contemporary style, you'll be more than happy with the results you get from Innovative Aluminum. Our railings look fantastic with contemporary houses.

This is especially true for our topless glass railings. Using our infinity topless railing system, you can achieve million dollar views for an affordable price. Don't sacrifice your view by covering it in metal bars; take advantage of glass railings without sacrificing sturdiness and quality.

Easy to Fix

Because Innovative Aluminum is made up of components, damage to your railings can be easily fixed. Warranties make repairs affordable, but railings that are connected more solidly will require a lot of work to repair. Our products are easy to repair with new components, making fixing your railing a breeze.

If you're looking for the perfect railing system for your home, it's time to consider Innovative Aluminum. If you have questions about how you can order individual components or an entire railing system, give us a call and we'll help you make your new railing system a reality.