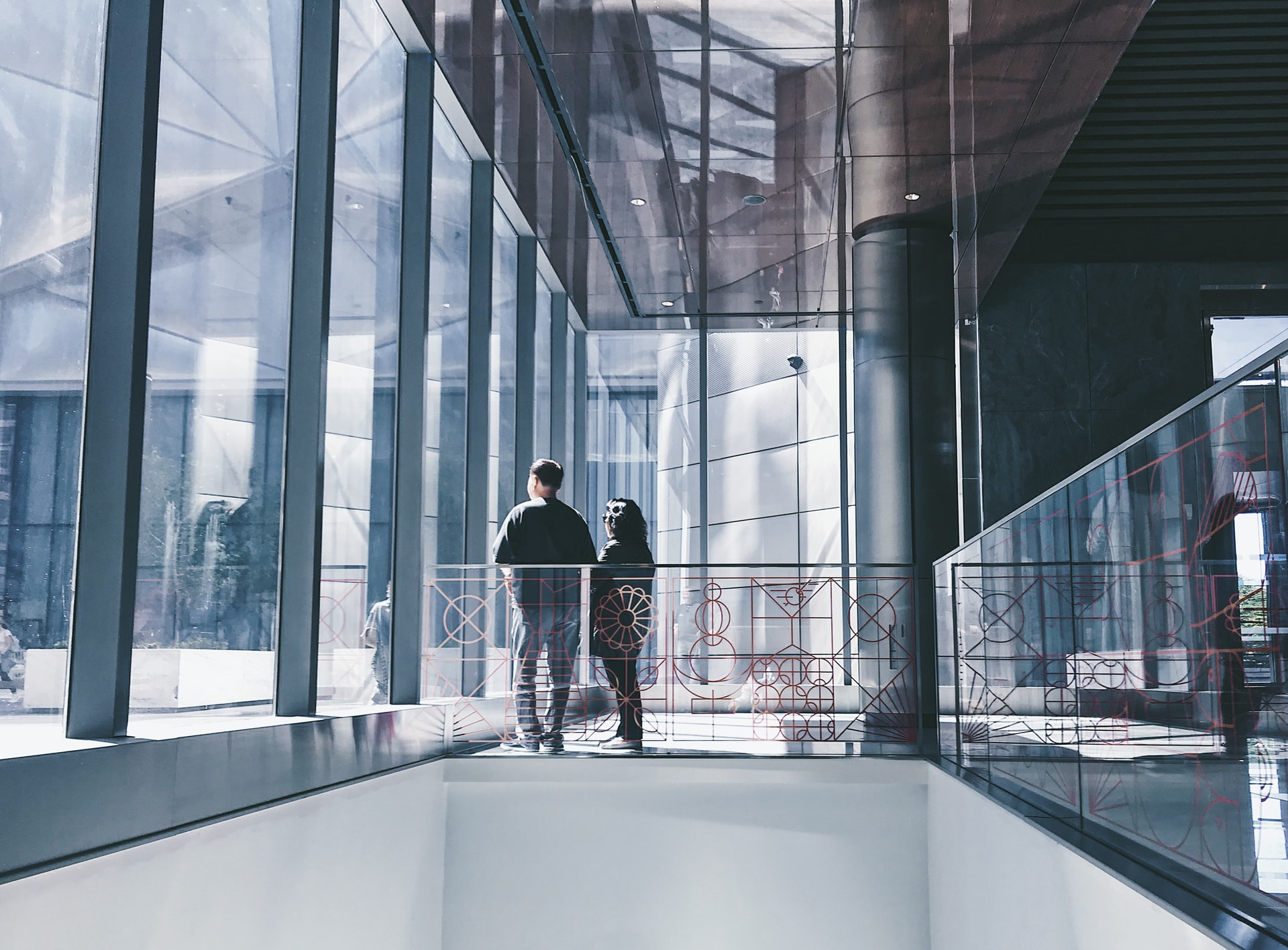 If you're looking for a touch of class in your commercial hotspot, you might be looking for glass railings. These functional fixtures are both useful and beautiful. They add an elegance you can't otherwise achieve without spending an exorbitant amount of money. Fortunately, you can get glass railings from your friendly, neighborhood railing company. Toronto's finest railings all come from Pro Weld. Here's how we can help you too.
An Aesthetic Choice
The cool thing about glass railings is that they not only look elegant, they also have a strong, somewhat masculine appearance. Pro Weld's glass railings are made up of a black, metal frame and panes of glass. This leads to a sturdy fixture that looks great too.
Visibility
Glass railings aren't just great because they look amazing. They also allow the rest of your building to look amazing. Tired of your view being obscured by metal bars? The glass panels that make up the bulk of glass railings allow perfect visibility. If your commercial building will have one level overlooking the other, these are the best choice you can make for railings. Patrons and staff will be able to see clearly from one level to the other without having to approach the railing to look over it.
Improved Safety
When it comes to railings and safety, most designs are safe choices for adults. However, where adults go, their young children often follow. While most railing types account for this in their bar spacing, more decorate railings can come with gaps. These gaps are a magnet for trouble.
While small children may not be able to fit their whole body through, they are likely to want to put limbs through. Having a child get their arm stuck in the railing at your store is less than ideal for everyone involved.
Not to mention, little kids love to test out gravity by dropping things. This is only amplified the more height you add to the equation. Toddlers throwing things from the second floor is made easy when there are gaps in your railings. This is a huge hazard to those shopping below, even when the projectile is small.
Glass railings make all of these concerns disappear. With no gaps, children can only press their hands against the glass and look down at the floor below. No harm done. Having your staff give them a clean at the end of each week is plenty sufficient to keep them looking their best.
Pro Weld Railings
If you're looking for the perfect railing for your commercial building, Pro Weld is here to help. Even if you decide that glass railings aren't for you, we have a wide selection of other railing types to choose from. Take a look through our selection and give us a call when it's time to order. If you need help choosing, we're more than happy to help how we can.