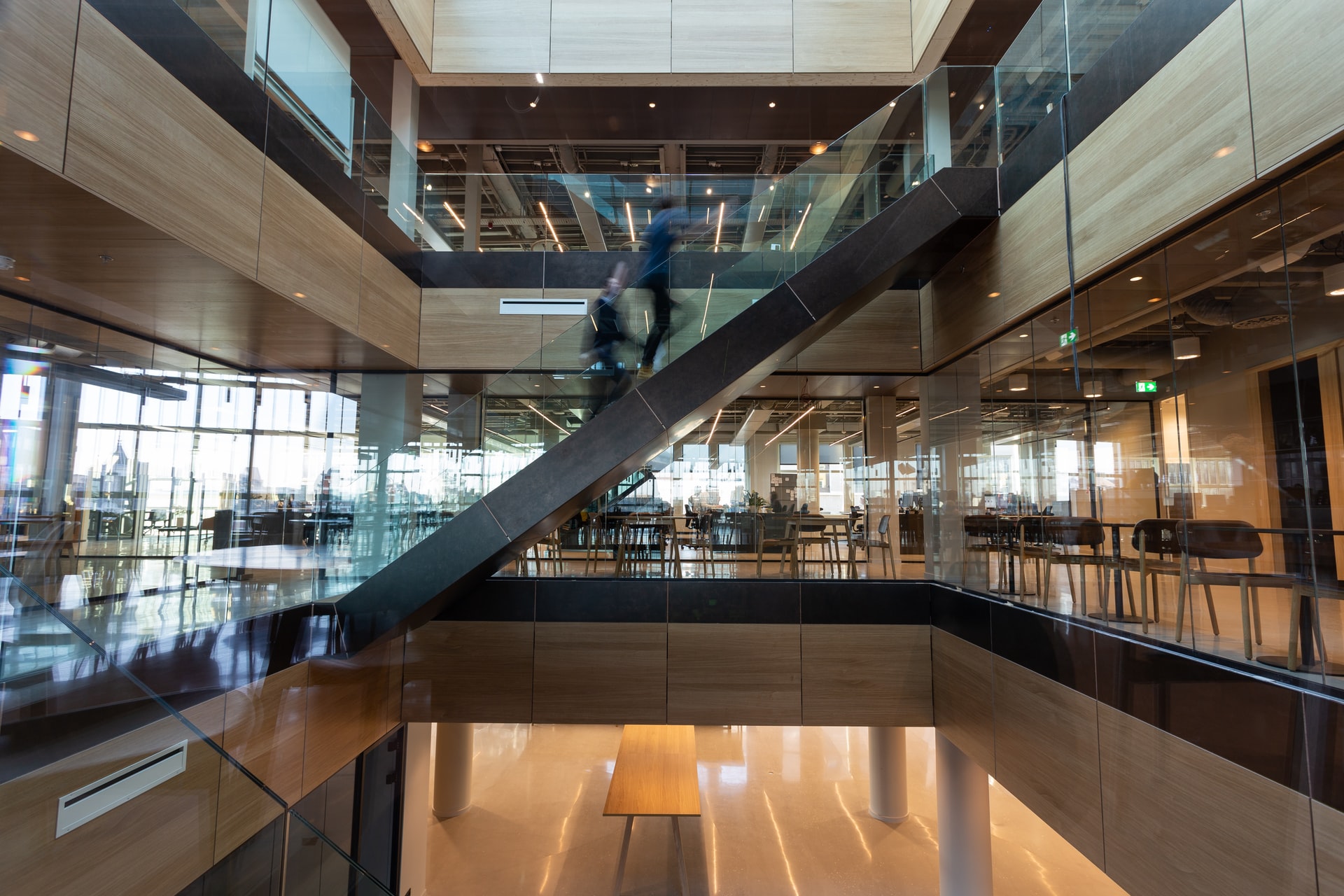 Looking for that sought-after, contemporary interior for your home or business? It wouldn't be popular if people didn't love it. There's something really great about the sleekness and apparent fragility of glass and the strength of black metal. The two compliment each very well. That's why, here at Pro Weld, we use both materials a lot. If you need contemporary interior railings, you've come to the perfect railing specialists to give you what you need. Here's how we can help.
Contemporary Glass
If you've got a shortage of glass in your otherwise contemporary interior, some glass railings might be just what you need. Balance out the metal and dark wood with something sleek and transparent.
Glass railings come in many different styles.
There are those that use black, metal posts to anchor them. These work great on flat surfaces, such as on porches, patios, or indoor lofts.
Or, if you prefer something less heavy looking, try something completely frameless. Frameless glass makes for great contemporary interior railings. They provide maximum visibility and a lightness to the stairway they're on.
For something a bit stronger and bolder, glass railings with a metal frame are fantastic. They combine those favored materials – glass and iron – and work together masterfully. These railings come in many different designs. Some have only outer frames and some come with bars even behind the glass panel.
Wrought Iron
Not really keen on glass railings? It's true, they do require a bit more cleaning upkeep. For those who would rather have contemporary interior railings made out of iron, we have exactly what you need.
Art nouveau designs can be fun and unique, but they're a bit too elegant for many people's contemporary tastes. Instead, going with something more simple and squared is a great alternative. A square railing with vertical or horizontal bars is great for this kind of interior. It's strong, simple, and blends in with the background.
Metal Staircases
Trying to make contemporary interior railings fit in with a built-in, wooden staircase can be difficult. If you want to take your contemporary interior all the way, you can do so with one of Pro Weld's metal staircases.
Our staircases are floating, meaning the steps have spaces between them. Floating staircases are fantastic for visibility and creating an open concept interior. What's even better is that they can look countless different ways. For instance, you can go completely metal or attach glass railings. The steps can be grated, solid metal, or wood. Check out our metal staircase gallery to see what's possible.
Buy It Custom
When it comes down to it, sometimes what already exists doesn't cut it. Because we make all of our railings right here in Toronto, custom railings are something we're great at. Give us a call and let us know you have a new project for us. We look forward to hearing your ideas and producing exactly the railing you need for your contemporary interior.