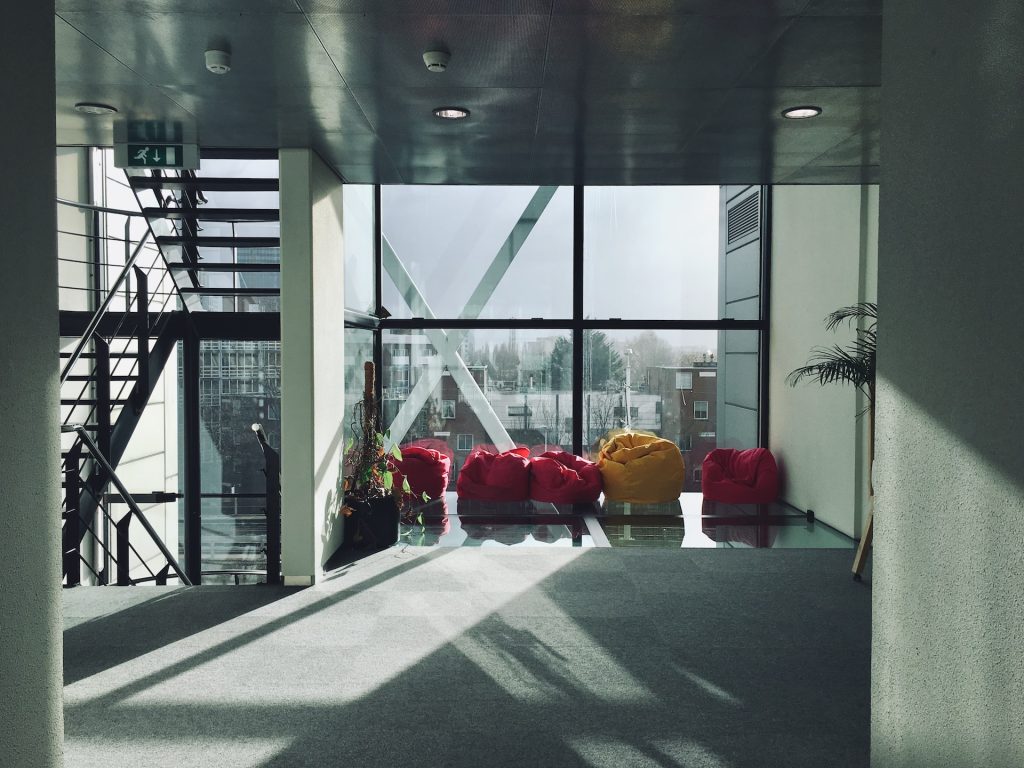 Want to make your business interior stand out? A metal stairway could be exactly what you need. Interior design has a profound effect on the way your business is received by customers and clients. What is it about a metal staircase that might improve your business interior? Here are a few of the positives.
Bold Design Choice
A metal stairway can improve your business interior by being a bold design choice. Sometimes making your interior memorable and beloved is simply by making bold design decisions. Something like a metal stairway isn't often seen inside of attractive, modern businesses. However, it's uncommonness is exactly what makes it so attractive. Transplanting a concept most often seen in industrial factory settings into a cozy, modern one can leave an impression.
Improved Visibility
Not only is a metal stairway a great design choice because of how it looks, it's also a great design choice because of how it makes everything else look. Solid stairways may have their merits, but they're a heavy, bulky presence. If you're looking to give your business a lightweight, open concept look, a metal stairway is the right choice.
Metal stairways, like the ones made by Pro Weld, only have horizontal steps. There are no vertical panels connecting each of the steps and closing off the design. Instead, you can easily see through the stairs' steps.
Likewise, just as your eyes can travel through the gaps in the stairs, so can light. A metal stairway improves lighting in an amazing way. It's incredible how much you can ignore until you see the alternative. For example, how dark the bottom of a stairway can be when no light can pass through. Allowing light to pass through your stairway can really illuminate the whole set of stairs. Not only does this look better from the rest of the room, it makes traversing the stairs more comfortable.
Better Grip
While some metal stairways have flat steps, others have grated steps. These are great for giving additional traction, which can be vital in environments where floors get wet or dirty. However, even without grated steps, metal steps have a texture on them that provides better traction than a flat, wooden alternative. Better grip on the stairs means easier climbing and a safer work environment.
Different From Competitors
So, what makes Pro Weld the right company to buy metal stairways from in Toronto? Well, metal is our specialty. Many companies that specialize in stairs are not metal experts. Sure, you can cut metal panels and weld them together to make stairs. But, can you turn those stairs into artistry?
Our designers and metal experts at Pro Weld are in the craft because of their passion for metalwork. If you want metal stairs that work great, but also look great, we're the company to call. So, pick up the phone and give us a ring. We look forward to helping you find and obtain the right design to improve your business interior.