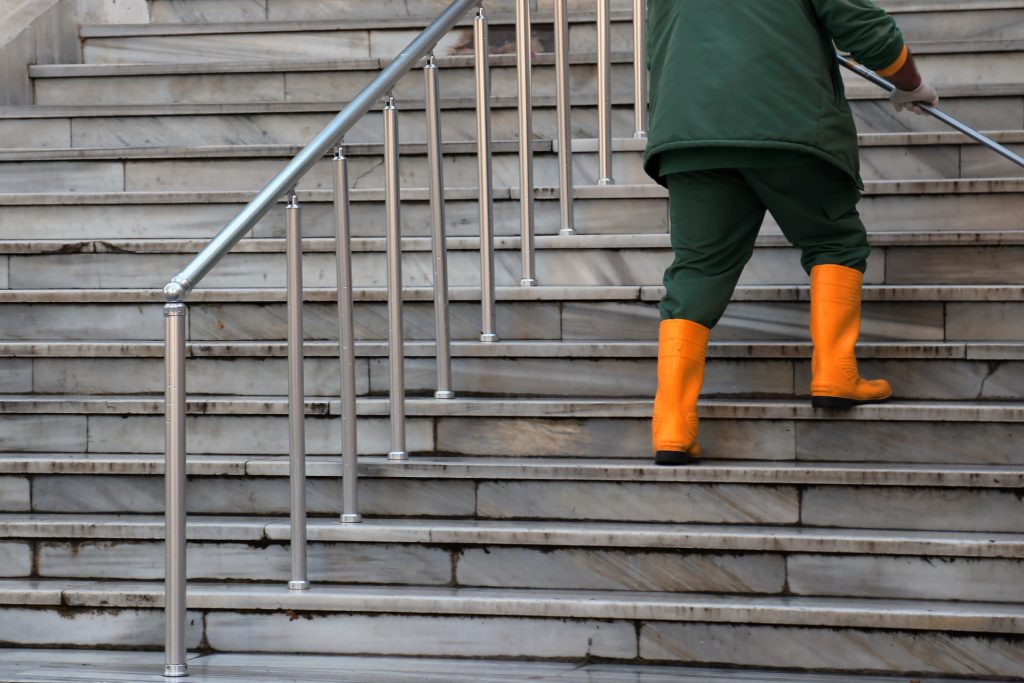 Looking for some stair railings for your home or business exterior? For the great outdoors, you can't do better than stainless steel. If you're unsure about what you're looking for, let us tell you some of the benefits of stainless steel, exterior stair railings.
Rust Resistant
Did you know stainless steel is rust resistant? Maybe you did, since stainless steel has been in mainstream conscious for over a decade now. Kitchens all across the world are outfitted with stainless steel fridges, dishwashers, microwaves, and more. That's because stainless steel is the perfect metal for environments prone to moisture. You get the water resistance of plastic and the durability of metal. The result is unparalleled.
So, whether your home or business is located in a rainy, humid, or snowy area, you're safe to assume your stainless steel railings will weather it like a champ.
Low Maintenance
Not only are stainless steel railings rust resistant, they're low maintenance in general. Whereas wrought iron takes a bit more commitment to rust prevention and wood has to be repainted over and over, stainless steel just is. We install your stainless steel stair railings and then you can forget about them for many years.
So, do stainless steel stair railings require any maintenance at all? Sure. Like all materials, there will come a time, eventually, when you may need to do some upkeep. Many years of outdoor wear and tear may necessitate a bit of rust removal where bars are welded together. Removing that rust and then applying some anti-rust solution will make them good as new again. Then, you can go right back to ignoring them.
Durable and Long-Lasting
Additionally, this type of railing is durable and long-lasting. Steel is one of the strongest metals around. Therefore, if you're not running into them with a truck, they're pretty much guaranteed to go undented, unbroken, and undamaged for decades.
Custom Designs
Want something a bit more unique than the standard exterior steel railings? You're in the right place! Pro Weld is known for our custom metalwork in the GTA. So, bring us your ideas or check through our portfolio to find an existing design that works for you.
What does custom metalwork mean for your railings? Well, you can determine the pattern of bars that you want, implement initial letters, symbols, and more.
Stainless Steel Railings in Toronto
If you're looking to buy some quality, stainless steel railings for exterior stairways in Toronto, Pro Weld is the place to look. We do custom steelwork as well as specialize in wrought iron and welding. Buying from us means getting a committed team, ready to help with maintenance, replacement, repairs, and more for many years to come.
Just give us a call if you have questions or would like a quote on the type and quantity of railings you're looking for.