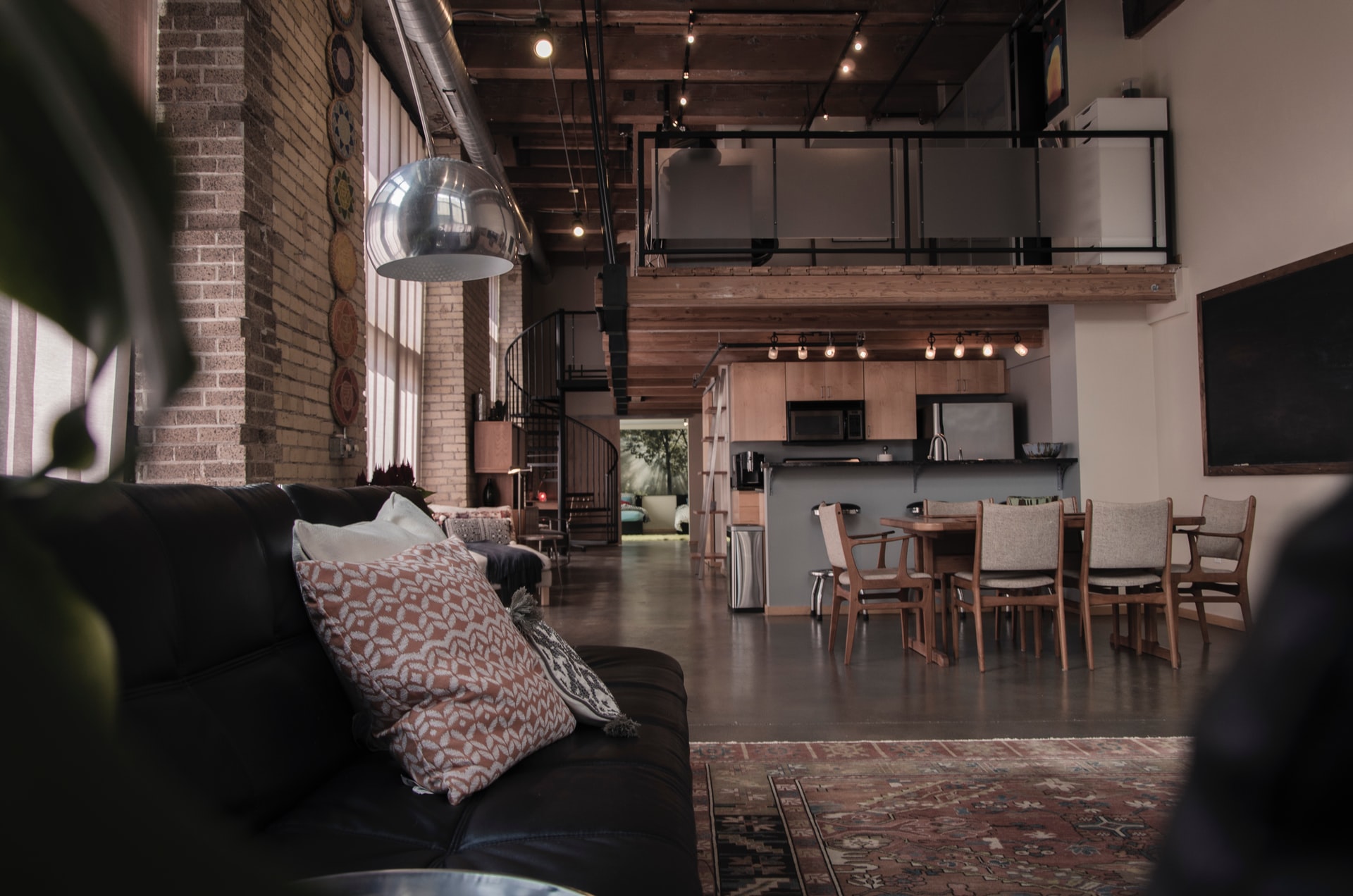 Got a loft in your home or business? The most important part of having a loft, of course, is the safety of its railing. Having a loft that overlooks the first floor of a building gives an incredible view. However, that view is not always the same quality when looking up from the floor below. If you want your loft to look as good from the first floor as its view does from the second, you need quality loft railings. Here's how Pro Weld can help.
Beautiful Iron Loft Railings
One of our most popular products is our selection of iron railings. Not only do we offer wrought iron railings, we also offer cast iron railings. Both of these iron railing choices are great for loft railings.
What makes our iron railings such a hit with loft owners is the beautiful designs we can create our of iron. If you enjoy art nouveau we have a large selection of designs that we use regularly. Or, if you want your home to be one-of-a-kind, you can also bring us an original design, which we will be happy to make into a reality. If simplicity is more your style, we can do away with the art nouveau and focus, instead, on beautiful, simple designs. Our more simple designs are perfect for accentuating rather than distracting from the elements of the home that you find more important.
Sleek Glass Railings
While iron railings are a kind of art in and of themselves, glass railings are the perfect choice for anyone who wants to enjoy the view from the loft. Glass loft railings allow you to see clear to the bottom floor without having to approach and look over a set of railings that otherwise impede your view.
Glass loft railings are great for businesses with large, sprawling floors. They maintain the open concept design of the building's interior, whereas metal railings may make things feel closed off.
Plus, glass railings offer unique decorating opportunities. Drawings, artworks, photos, string lights, and garlands can be attached to glass railings very easily. Decorations can be seen from both sides while visuals can be taped on for an impermanent improvement.
Professional Steel Railings
If you want your interior to look a mix between sleekness and professionalism, steel railings are right for you. These railings have a more stern look to them than their iron or glass counterparts. However, they also have a lighter color, which makes them a good choice for lighter-toned interior design.
Steel railings go great with light-colored tile, pale, hardwood flooring, fluorescent lights, and lots of windows. Together, steel loft railings and these other elements provide a cohesive and airy aesthetic.
Buy Pro Weld
If you're ready to buy some quality railings for your loft, you know where to go. Pro Weld is the most trusted railing design company in Toronto. Let us know if you have questions about our products or how to order. We look forward to serving you.