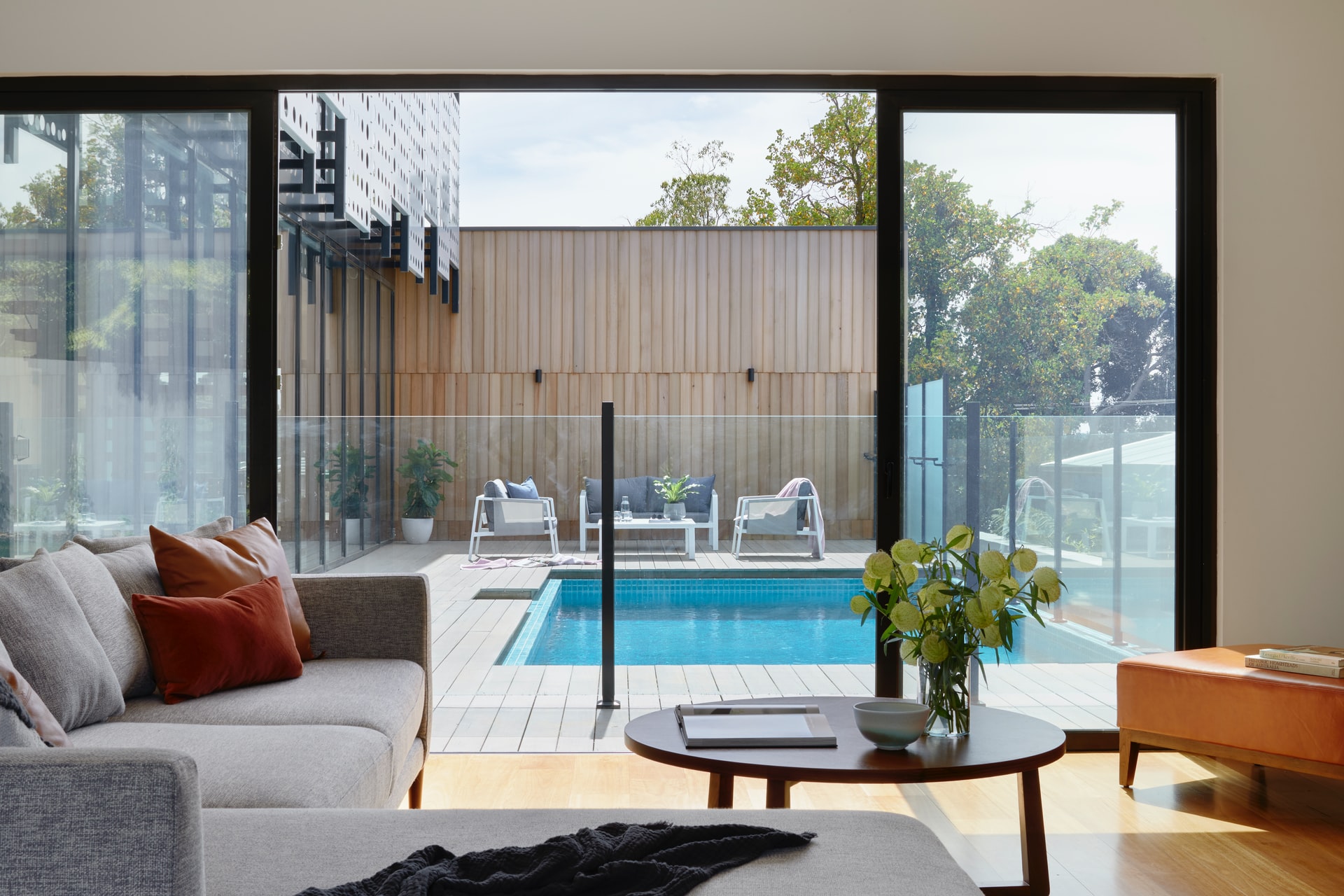 Having an outdoor, in-ground pool is such a rewarding experience. However, if you've got a family, or if you like to keep dry while the others do canon-balls, you may need some pool accessories. Namely, you may just need some outdoor pool railings. Here's what you're missing!
What Are Outdoor Pool Railings?
Outdoor pool railings are not as simple as they sound. You may be imagining those metal bars used to stay on your feet as you descend into the water. Or, you may imagine a metal fence for keeping out the neighborhood kids. However, these aren't what we're referring to at all.
The pool railings available from Pro Weld are glass barriers made for use around the perimeter of the pool area. These glass barriers are taller than hand railings and are made for safety and convenience.
While most pool railings are glass in nature, to keep water at bay, they can also come in different styles. Take a look through our glass railing gallery to see some of the many style options available to you. Whether you want something with a metal frame, something frameless, or something in between, we have what you need.
Why Pool Railings Are a Must
Outdoor pool railings come with 2 primary benefits. The first, and most important, is an added layer of safety regarding pool use. Especially for families with young kids, keeping the pool closed up when not in permitted use is a massive safety must-have. More than once, an outdoor pool with no barrier up has led to bad outcomes for families with toddlers and small children. One second without supervision can lead to disaster. These barriers seek to prevent any such occurrence by giving the adults of the home the ability to lock up the gates when pool time is over.
The second benefit to having outdoor pool railings installed is much more cosmetic than safety related. These solid, glass panes make it easy for adults to remain dry while supervising their children at play. No one likes taking their book out by the pool, still fully clothed, and ending up soaked with pool water from an ambitious dive nearby. Make supervising your kids during play a relaxing activity for everyone. The kids have their fun while mom or dad can lounge nearby, enjoying the sun and remaining pool water free.
Where to Buy Them
If outdoor pool railings are offering exactly the kind of safety and convenience you've been looking for, you know where to find them. Our team at Pro Weld can give you exactly what you're looking for. Match your home exterior, get railings that work seamlessly with the style of your patio, and dive into a life of ease and safety.